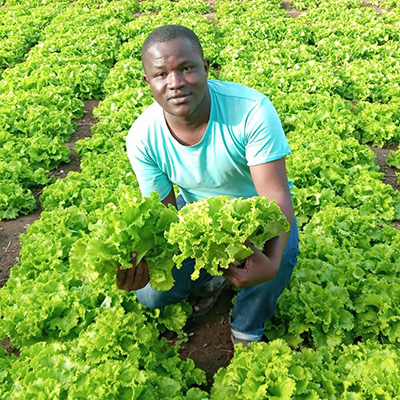 University: University of Science, Technique and Technologies of Bamako (USTTB)
Nationality: Malian
Research Topic: Assessment of localized irrigation adaptation in Bamako (potential for expansion and intensification).
---
Which activities have you participated in as part of the RARSUS project?
Six months stipend for thesis research.
Work desk at the laboratory during thesis writing.
What is your role within the project? What outcomes are you responsible for?
I am a student in the project and I participate in data collection and analysis for my thesis. The results from my thesis research show the pathways and potential of intensification of local irrigation systems as an alternative to the problem of limitation in expansion.
Tell us about the research you are going to conduct:
Site survey interview with market gardeners
Soil analyses
Watering crops water quantity evaluation using the CROPWAT model.
What are the personal achievements or successes you've had so far?
Working with the agro-climatic model of FAO: CROPWAT / CLIMWAT
Techniques for soil analysis
The RARSUS project for me is…
It is a development and research project that is the best solution for our community.